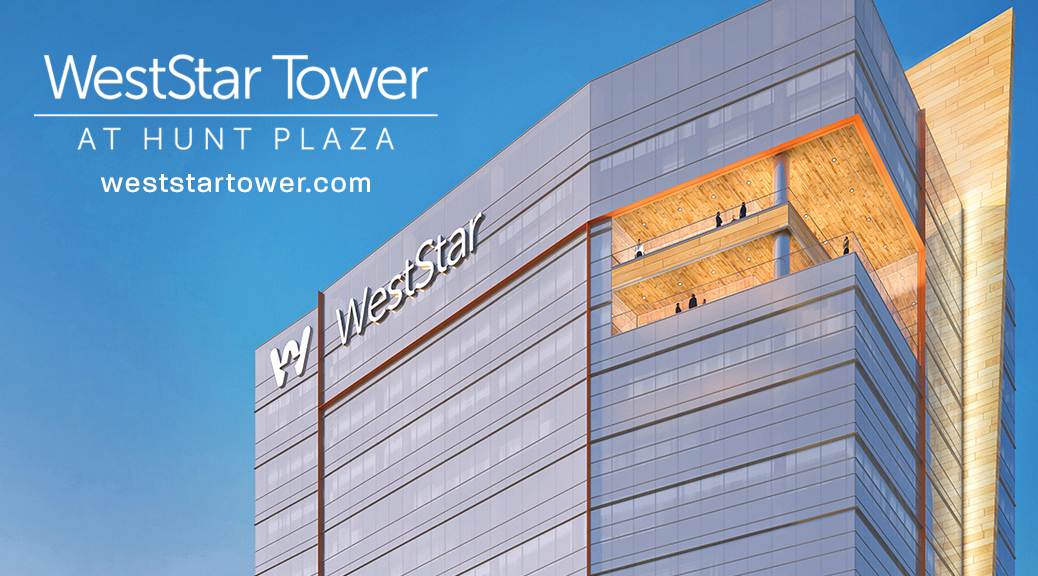 WestStar Tower at Hunt Plaza Website Design & Development
WestStar Tower at Hunt Plaza Website Design & Development
It's official! The WestStar Tower at Hunt Plaza will be the first tower built in El Paso for more than 40 years and we're proud to share in the excitement with a launch of their website.
The WestStar Tower is an 18-story state-of-the-art building with parking, retail, dining and office space located at 601 N. Mesa. 
Upon receiving the renderings, the website's design was clear:
"We wanted to design something that was a fresh and as modern as their concept for the building. We also wanted to our community to get excited about this new development, showcasing the massive transformation the El Paso skyline is about to undergo!" – Tony Casas, Partner | Creative Director
The WestStar Tower website was programmed with a parallax scroll effect that resizes to fit any screen. As users scroll, animated content populates each segment drawing attention to key information while background images add depth to each area.
Visitors also have the option to click directly into the content they desire such as: features, floor plans, gallery, location, development partners and leasing. Included in the website are videos, floor plan and brochure downloads, downtown statistics, maps, and a photo gallery.
We look forward to not only the multiple visits to their website, but also the completion of WestStar Tower expected in Summer of 2020!
Naomi Dhillon is an Account Executive at Stanton Street, a website development company in El Paso, TX.
Contact Naomi Dhillon at (915) 351-8440.