User Experience Required!
User Experience Required!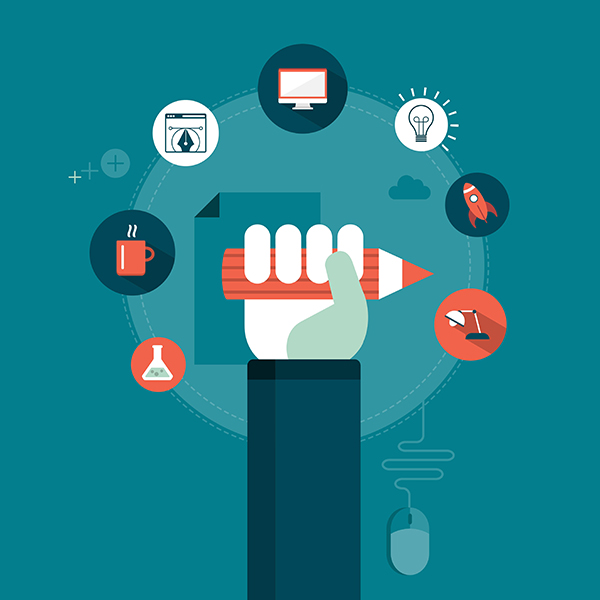 Since we're on the topic of responsive web design this month, let's talk a little more about the concept of "user experience" and what that actually means when it pertains to your online presence. I'm sure you've been in a position, like I have, where a website just isn't doing it for you. Either it's hard to get to where you want to go, things are broken or it simply takes forever to load. Regardless of the situation, you vowed to never visit that site again. I know it sounds harsh, but that's reality.
As web developers our goal is to build sites that are engaging, that make your customers, associates and peers want to visit again and again. This requires a careful balance of design and technology. There are several components and stages involved in developing a successful user experience, so I'll try to capture it all in a digestible one-pager.
Know Your Audience
You probably hear this all the time when marketing your product, but do you hear it enough from your web developer? If not, I'll say it again: KNOW YOUR AUDIENCE. Finding out who is seeking out your services or products and identifying what they like, don't like and how they use technology could make a huge difference in the site build. You can have all the fancy animations, crazy functionality and images that you like; but if your users don't care to interact with your site then there's no point.
Develop an Outline
Once the audience is identified and documented, then a plan should be put into place. We do this through wireframes or sitemaps. For basic sites, we use sitemaps that show the way the site will flow and where pages will lie within the design. If the site is more complex, like an e-commerce site, we develop wireframes. Wireframes identify interaction points and general layout of generic items on the website.
 Design with Purpose
There's a whole slew of rules and standards that come with designing a website that will determine most of the aesthetics such as layout, font and color selections. The rest of the design is determined by the branding of the company, the audience and the site's purpose.
In summary, each element of the site must complement another creating a fluid, solid experience. If your current web designer or applications developer never brings up the idea of user experience, our advice is to run far, far away from them. Then call us. 😉
Need to improve your website's user experience or not sure what you need to make it better? Fill out our contact form and we'll get you started on a user-friendly website. You can also give us a call at (915) 351-8440 to find out more.
Read more about user experience:
UX Magazine – Is UX Your Achilles?
4 Ways Bad UX is Hurting your SEO
Killed at Launch: A complete disregard for user experience leads to drastic action
Naomi Dhillon is an Account Executive at Stanton Street, a website development company in El Paso, TX.
Contact Naomi Dhillon at (915) 351-8440.