Stanton Street's Frequently Asked Questions
Stanton Street's Frequently Asked Questions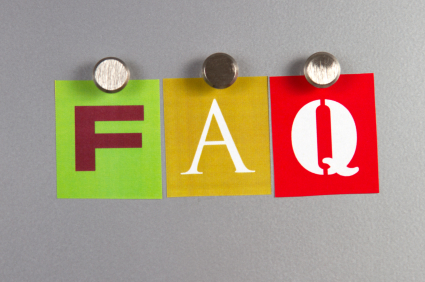 We know you have some burning questions for us, so we'll beat ya to the punch!
Why should I hire Stanton Street?
Cause we're cool and we know what we're doing! In all seriousness though, we value our clients and take pride in our work. We're confident that you will be happy with your site and the services that we provide.
What services do you provide?
We can provide practically everything you need for your online marketing efforts.
Web Design & Development
Intranets
Web Applications
Smartphone Applications
Internet Marketing
Search Engine Optimization
Pay-Per-Click/AdWords
PostMarketer Newsletters
Social Media Marketing
Photography
Political Campaign Services
Website and Email Hosting
24/7 Technical Support
How much will a website cost?
All of our websites are priced based on your business objectives. If you have a particular budget in mind, we can provide you with the best solutions within your parameters. We can also work with you to develop your site in phases. Call now for an estimate (915) 351-8440 or fill out our online form.
How long will a website take?
It depends on what kind of site you want. Obviously the more detailed and more functionality, the longer it will take. Unlike other developers who use templates, our code is customized to your website. Since we code from scratch, basic sites typically take 3-4 months, larger more complex ones take around 6 months.
What is a domain name and why do I need one?
A domain name is used to identify a webpage. Each domain name is unique and has to be registered through a registrar, which is something we do on a regular basis. A domain name should be memorable and related to your business. If planned properly, your domain name also helps with search results.
What is hosting and why do I need it?
When we host your site that means your site and all the associated files (like pictures, text and other files) are stored on our server. You need a place to host your site otherwise users will not see your site at all.
Who will I be working with?
On most occasions, your team will consist of an account manager, project manager, designer and developer. Each person plays an important part in making sure your site is done correctly, on-time and on-budget.
What role does each person play in building my site?
Account Managers are the day-to-day contacts for clients and potential clients. For clients, they are the go-to person for anything pertaining to a site before or after development. For potential clients, they pull together estimates for desired projects and seek new business opportunities.
Project Managers oversee the scheduling and resources once a project has been approved for coding.
Designers control the overall look and feel of your site and provide sketches, color variations, font selections and other important details that add professionalism and usability to your site.
Developers write the code that makes your site come to life. They combine all of the functionality and final design into the online representation of your organization.
Can you explain the website development process?
1. Scope of Work
We'll meet with you to identify your specific goals and needs. When applicable, we'll also map out the flow of your site. This helps us to create a document that captures the content, features and functions you desire. Once the scope of work and sitemap are approved, we move on to creative development.
2. Creative Development
Once we've gathered all of your input, our designer will work up a few sketches. These sketches will be used as the foundation for your site.
3. Technical Development
When the sketch is signed off on, our designer prepares all of the graphics for the developers. Then our programmers take over and bring the site to life.
4. Project Delivery 
The site is handed over to you for inspection and minor adjustments. Once it's approved, we launch it.
5. Public Relations
We automatically send out press releases to area media and trade publications special to your business. This way everyone knows you have a sparkly new site.
How many changes can I request to the design sketch?
Your scope of work document should cover how many rounds of revisions were budgeted for your site. If it doesn't, feel free to ask for more.
Can I make changes after I approve the design sketch or live site?
You can make changes to the design sketch or live site within reason. Changes such as updating a text or an image are considered minor. Redesigning the homepage or adding a complex functionality will require us to revisit the scope of work and start the process all over again.
The best way to explain is to think of a website as a house: Blueprints are created, a foundation is laid and the structure is built. If we need to redo the foundation, we'll have to break apart the structure to get there then build it back up again. The same theory applies for websites.
What is a secure site and how does it work?
If information such as addresses and credit card numbers are to be transmitted through your site, you will need to secure it so hackers don't have access to it. A website can be protected using a Secure Sockets Layer (SSL). An SSL protocol protects the transmission of sensitive information by creating an encrypted channel for it to pass through.
Will everyone see my website the same?
The only way everyone will see an identical website is if every user had the exact same computer, browser and download speed. Since everyone accesses the Internet differently, we build and test our sites on several browsers. We also test them on PCs, Macs and smartphones (if we're building a mobile site). Read more about browsers and how we make sure your site is beautiful for every user.
How do I generate traffic?
Your account manager will discuss the importance of keywords in content and how this affects your search rankings. If you'd like to actively pursue traffic, we'll arrange for you to meet with our Internet Marketing Specialist. She'll guide you through the fantastic world of Pay-Per Click (PPC) and AdWord campaigns.
Once the site is complete, can I make changes and updates to it myself?
If your website was built with a Content Management System (CMS), you can definitely manage the content on your own. We'll provide you with the proper training on how to navigate your CMS.
What is your payment policy and what type of payments do you accept?
Typically we request 50% down, 25% upon approval of the design, 25% at project delivery then a final payment at the end of your project. We accept credit cards and checks.
Do you have other questions not covered here? Feel free to give us a call at (915) 351-8440 or fill out our contact form!
Naomi Dhillon is an Account Executive at Stanton Street, a website development company in El Paso, TX.
Contact Naomi Dhillon at (915) 351-8440.