Stanton Street specializes in custom website design and development. We also offer website solutions via website builder programs such as WordPress, Squarespace, Shopify, Square and others. Don't hesitate to contact us, we'll find a solution that works with your business model and your budget.
Custom Website Design & Development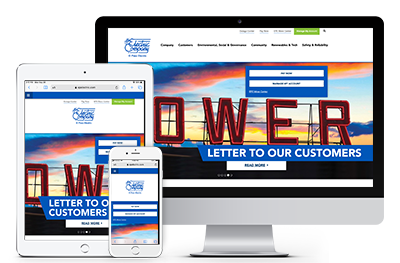 We work with our clients to design and develop customized and effective websites with their target audience in mind. Our web design creative process synthesizes art with science. User behavior is carefully considered when we place elements on the page. Visually appealing website designs help guide the user along the intended path while providing a pleasant experience.
Functions like simple navigation, Google Analytics integration, and the ability to resize to any screen are standard practices in our website UX toolbox. In addition, we provide 24/7 customer support and secure hosting.
While we can program pretty much anything, our specialties are corporate websites, e-commerce websites, intranets, mobile applications, and web applications.
Trackable Results
No matter how your website was built, it needs to show a return. At Stanton Street, all of our websites are optimized for search engines so we can help our clients achieve the best search engine rankings possible.

Strategy and analytics play a huge part in what we do. We want to make sure our clients get what they pay for. Because of this, our in-house SEO specialist performs an analytics review and confirms that all of the keywords, meta-tags, headers are inserted and formatted correctly in every website we develop. This means our clients will have trackable and unique online identities.
Stanton Street offers various website solutions to fit your budget and requirements. Visit the links below to see what we can do for you!