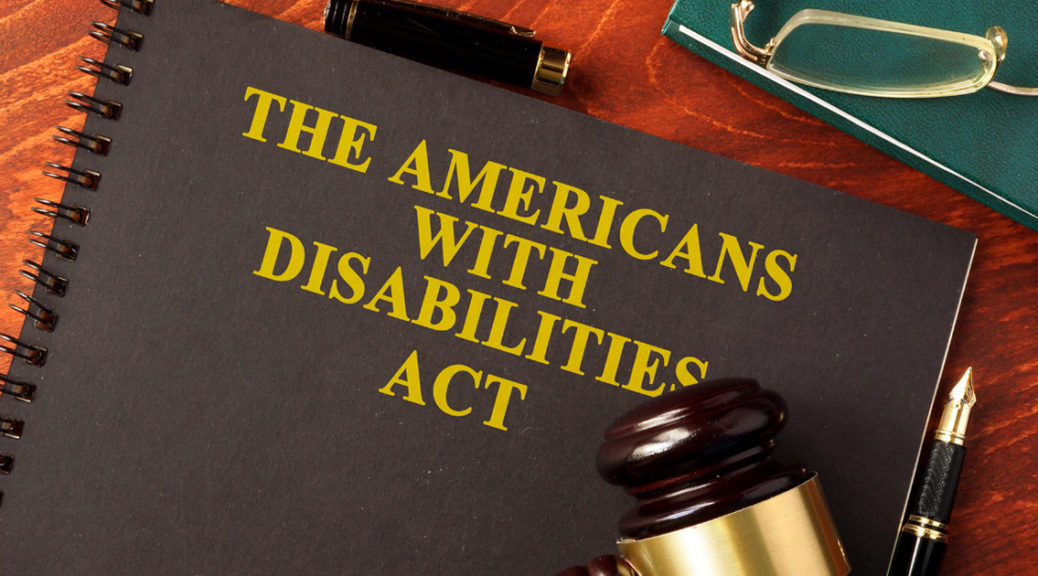 Is your website ADA compliant?
Is your website ADA compliant?
The Americans with Disabilities Act (ADA) was instituted in 1990 – long before the Internet was a thing. At that time public locations were required to provide "full and equal enjoyment of goods, services, privileges, advantages or accommodations" for people with disabilities. The law was amended in 2010 to include electronic technology and information technology – expanding ADA compliant laws to websites.
Since then the Internet has grown into the behemoth we know today and many high-profile companies have been taken to court due to their online presence not being accessible for those who can't see or hear. The plaintiffs state that websites and mobile apps are considered public accommodation.
I'm sure that you're questioning if you should worry about lawsuits. Unfortunately there really isn't a clear answer through the government or legal precedent. New guidelines are currently in development, but won't be available until June 2018.
Per Interactive Accessibility, ADA compliance applies to:
Americans with disabilities and their friends, families, and caregivers
Private employers with 15 or more employees
Businesses operating for the benefit of the public
All state and local government agencies
I'm pretty sure you know that I am not a lawyer, but I can give you some common sense advice: err on the side of caution.
"One of the biggest mistakes that website owners make is in assuming they can wait until they get sued to deal with accessibility. That's like waiting until you crash before you decide to get the brakes fixed on your car." – Karl Groves, Tech Accessibility Consultant
ADA Compliance Emails
At some point you may have received a scary email from an "ADA Compliance" company. First, please know that there are NO government-endorsed tools to check ADA compliance. In fact there are hundreds of "ADA Checkers" available but not all are created equal. Without government oversight these checkers provide inconsistent data and at times, are rife with errors.
What Can You Do?
Because there are various layers of compliance, make sure your web developer knows the ins and outs of ADA compliance. If they don't think it's an issue, or seem to not know about it I'd advise you to seek guidance elsewhere. With that said, professional developers like Stanton Street rely on the World Wide Web Consortium (W3C) to help guide us for website-specific technologies.
The W3C is an international community that develops open standards to ensure the long-term growth of the Web. The W3C has provided development agencies with technical standards called the Web Content Accessibility Guidelines (WCAG). The WCAG also has various versions of criteria to follow. We are currently at version 2.0, also referred to as WCAG 2.01.
Within WCAG 2.0, there are three levels of compliance:
Level A (minimum) – the most basic web accessibility features
Level AA (mid-range) – deals with the biggest and most common barriers for disabled users
Level AAA (highest) – the highest level of web accessibility
As of 2016, we've been programming our custom websites to meet WCAG 2.01/Level A. Sites that serve the community or provide a financial service have been built to meet WCAG 2.01/Level AA requirements.
So in summary, find a website or app developer that knows how important ADA is and can work with you to attain the levels necessary for compliance. If you're not sure if your site or mobile application is ADA compliant or have questions about WCAG, shoot us a message or call us at (915) 351-8440.
Naomi Dhillon is an Account Executive at Stanton Street, a website development company in El Paso, TX.
Contact Naomi Dhillon at (915) 351-8440.