Domain Name Fumbles Equal Online Troubles
Domain Name Fumbles Equal Online Troubles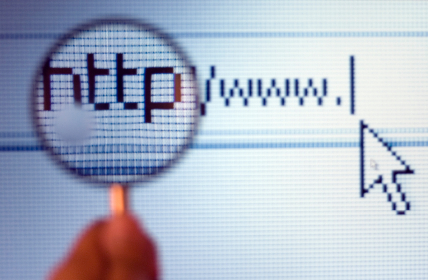 Picking a domain name is one of the most important things you will do when it comes to building your online presence. Most of the time clients come to us with domain names already purchased. So with that in mind we've gathered up some tips to help you avoid the missteps, possible disasters and impending doom of trying to market a difficult website address.
What's in a Name?
Your website address (also called domain name or URL) should be user-friendly and memorable. Some companies choose to have more than one domain name, one with their name in it and the other with a keyword associated to their business. Stay away from copyrighted names, slang and unrelated words – these are bad for search engines.
Also, be sure this is a web address you want displayed on all of your business materials and repeated to prospective customers. You can also look at your competitors and how they are formatting their domain names. Remember to keep it simple and memorable – that means no more than three words in your web address.
Faux Pas Indeed…
Another important tip for picking a domain name is to pay close attention to any inappropriate interpretations. Have a few you like? Say them a few times to yourself to make sure you're not the next one people giggle about like so… (shy people: please skip to next paragraph).
Experts Exchange – "www.expertsexchange.com"
IT Scrap – "www.itscrap.com"
Pen Island – "www.penisland.net"
Speed of Art – "www.speedofart.com"
Who Represents – "www.whorepresents.com"
Variety is the Spice of Life!
Once you've brainstormed, gathered up your top five or ten and find out if they're available. If one is, then you will need to purchase and register it. Also if you can afford it, try to purchase other domain names affiliated with your company. This not only solidifies your company as the go-to business for your industry but keeps all the traffic going to your site.
If you fail to snatch up the variations, we guarantee that someone will. This 'someone' can then hold your desired domain name hostage for a nifty price with a lot of zeros. Case in point? An NFL team who fumbled when it came to purchasing one of the most important variations of their URL. A 'someone' bought the domain name and started bids at $275,000. The team passed on the bid, so another company swooped in to take it thus changing the (*ahem) fan base entirely.
Submit it or Quit it
Once you've purchased your domain name(s), the next important step is to submit it to the search engines. Think of it as notifying the post office. They don't know you've moved until you tell them. Until then, all your friends and relatives are sending cash-filled birthday cards to your old place… something tells us you don't want to miss that.
Wrappin' it Up
So you've carefully selected your domain name, purchased the variations and submitted to search engines. Your work is not done yet my friend. Maintaining your domain name(s) registration is one of the most important steps of all. Be sure to set up renewal notices or pay for years in advance because if you don't know by now, the Internet can be a very cruel mistress. Many companies have let their renewals lapse leaving their domain names vulnerable to auction houses that swoop in to purchase them. These auction houses then turn around and sell your precious domain name for way too much. Remember that NFL team? Yeah, that hurts.
Need help with all this techy-googlymook? Give us a call or use our contact form 'cause the great tips don't end here. Stanton Street can help you select the right domain name for your business, submit to search engines AND manage your renewals for you. See? We're awesome like that.
Naomi Dhillon is an Account Executive at Stanton Street, a website development company in El Paso, TX.
Contact Naomi Dhillon at (915) 351-8440.