Why build a mobile version of your website?
Why build a mobile version of your website?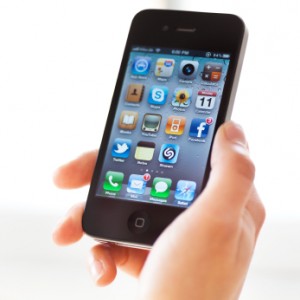 Well, it shouldn't be surprising that the Internet is in the hands of almost every person these days, especially with new versions of internet enabled phones sprouting up like weeds. It's stuck to us like glue, in our hands 24-7, and taking the place of several other gadgets we used to use daily.
The shift to mobile has happened pretty quickly at that. I'm not sure I even knew how to text, get my email, or had the ability to surf the Internet about 5 years ago. My phone was tiny and had the smallest screen. I was lucky if I had service.
If your site was built around then, I sincerely doubt it is very mobile friendly, either. They weren't tailored to look nice on a mobile device back then or function well for that matter. Who knew how far we would come so fast?
What does this mobile stuff mean to you? A report by Nielsen Mobile shows that businesses that have added a mobile website have increased overall traffic to their website by 13%.
You have a choice – hang tight until browsers change (which probably won't be soon, people are still using Internet Explorer 6.0) or you decide to make changes to your website so that it's mobile friendly.
Committing to the latter, will most likely increase your importance to mobile users while keeping them engaged and coming back to your site.
A normal website has a lot of clutter and noise, too. By tailoring your site to be a good mobile solution, you can present the user with a clear path to information and become an invaluable resource in the palm of their hand.
Is your site mobile ready? Give us a call and find out – 915-351-8440 or visit us.
Stanton Street is a web design and website development firm in El Paso, Texas specializing in Websites, Intranets, Extranets, SEO/SEM, Website Analytics, Email Protection and Email Newsletters. Designing and developing websites since 1999.