Stanton Street Constructs A Site for Picturesque Hunt Companies Project
Stanton Street Constructs A Site for Picturesque Hunt Companies Project
As El Paso's population continues to grow, so does the selection for areas in which to reside within the Sun City. Cimarron, a one-of-a-kind community development project from Hunt Companies, Inc., is one of those newest options.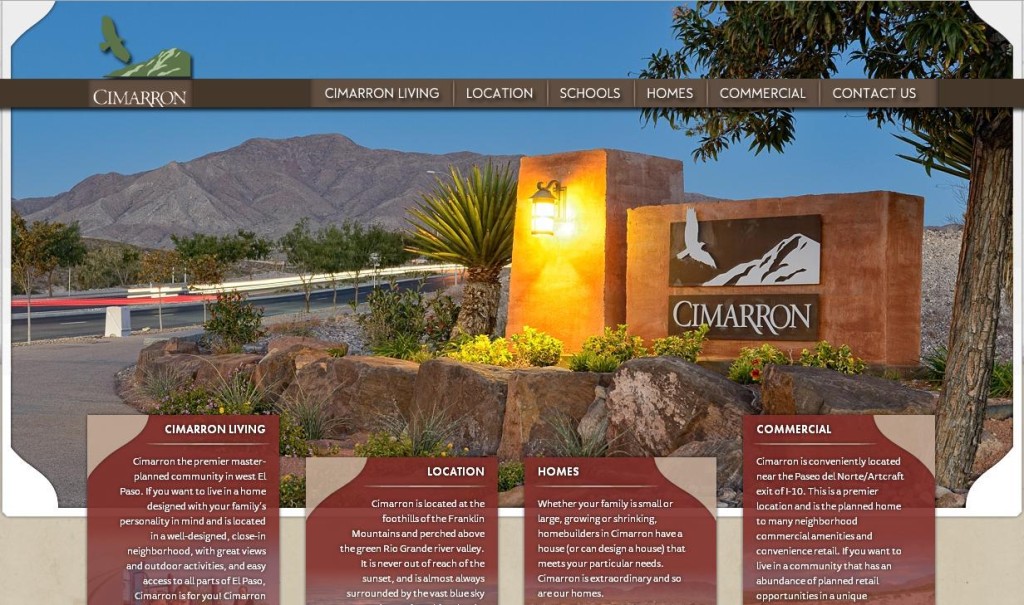 The website developed for this latest venture includes detailed information for the community. If a user wants to see maps of the area, get more details about the neighborhood school being built within the community or access documents related to the area, it's all easily accessible through the new structure.
A variety of photos provided by Stanton Street's photography services can also be found throughout the entire site. If your company is in the market for a new online presence, call or shoot us a message today!
Stanton Street is a web design and website development firm in El Paso, Texas specializing in Websites, Intranets, Extranets, SEO/SEM, Website Analytics, Email Protection and Email Newsletters. Designing and developing websites since 1999.