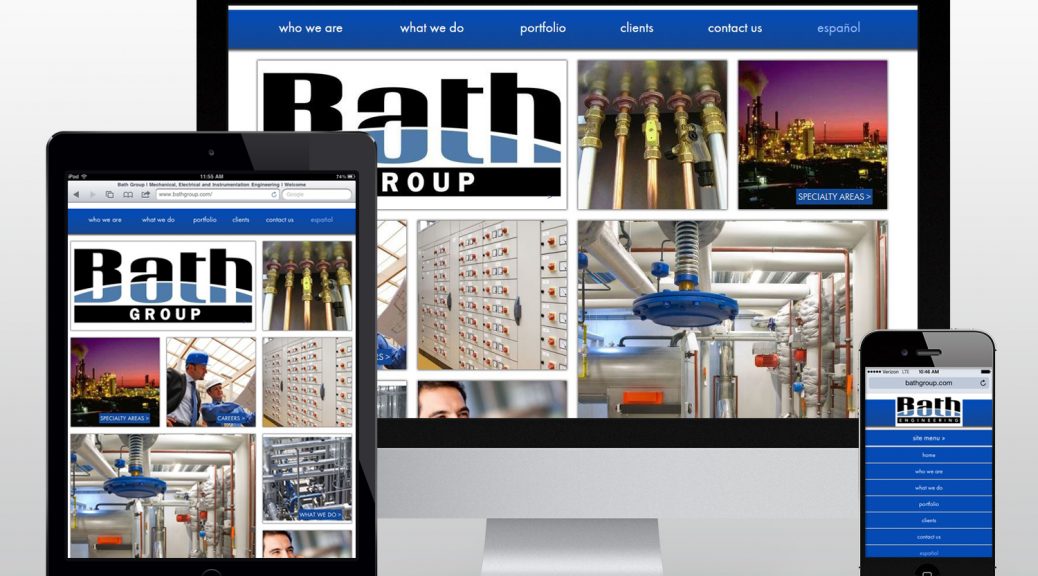 Stanton Street and Bath Group Engineer a Responsive Website
Stanton Street and Bath Group Engineer a Responsive Website
Bath Group, Inc. provides engineering services to various government and corporate entities locally and internationally. They needed a design refresh built on a responsive platform that resized for viewing on desktops, laptops, tablets or smartphones.
The site's homepage is colorful and vibrant presenting in a clean and easy-to-use format. Interactive image blocks provide quick links to the specialty areas, careers, services, portfolio items and a contact form found within the site. Users can also access these pages through the simple navigation displayed at the top of the homepage.
Once a user enters each section of the site, they are greeted with a wealth of information and images related to that specific topic. For those needing larger text, there is a font sizing tool utilized within the text frame of a page. A simple click of the "Español" navigation will display the entire site in Spanish.
The portfolio section highlights the range of industries and specifically, an overview of services provided for each featured business. The clients page will display a full list of Bath Group's clientele. A click on a client will display a client summary that includes projects, testimonials and a general description of that particular business.
The contact us page allows users an opportunity to view and apply for job opportunities. Users can also view driving directions and contact information for each Bath Group office located in New Mexico and Texas.
Do you need your website re-engineered to be responsive? Fill out our contact form or give us a call at (915) 351-8440.
Naomi Dhillon is an Account Executive at Stanton Street, a website development company in El Paso, TX.
Contact Naomi Dhillon at (915) 351-8440.