Ready, Set… Vote! Stanton Street Takes on Another Political Campaign Project
Ready, Set… Vote! Stanton Street Takes on Another Political Campaign Project
The success of the recent Beto O'Rourke for Congress campaign is still fresh on many El Pasoans' minds but we're already chugging along with the next political project. The position for Mayor of El Paso will be up for grabs and one candidate wasted no time hitting up Stanton Street to help build awareness for his campaign efforts.
District 7 City Representative Steve Ortega threw his hat in the ring late last year and immediately started working on his online presence. The site for his campaign is a clean and straight-forward approach which allows the user to easily learn about Ortega's political vision.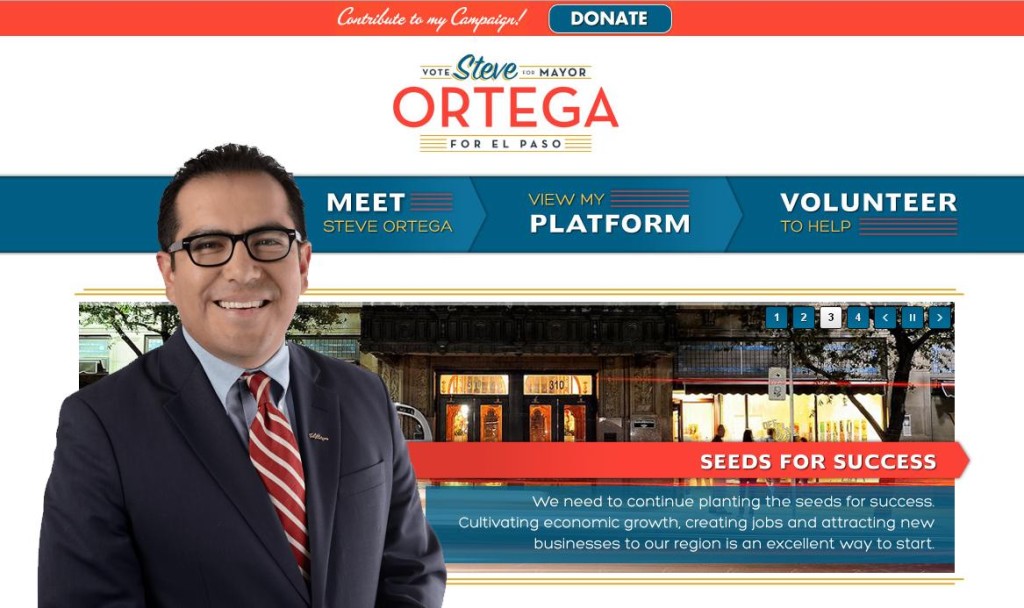 The homepage features three prominently placed buttons which lead the user to either Ortega's bio, his platform issues or a page to sign up as a volunteer. The homepage also features a banner ad which displays each of Ortega's platform issues. If a user wants to know more about a topic, clicking on the image for that issue will direct the user to a page with more detailed information.
Regardless of which page a user may be viewing, the ability to make a donation, sign up to receive the campaign newsletter or visit the official Facebook page are all featured on the site's template.
While the success of a campaign depends on a variety of factors, we're sure the new website will serve as an indispensable tool in the weeks to come.
Stanton Street is a web design and website development firm in El Paso, Texas specializing in Websites, Intranets, Extranets, SEO/SEM, Website Analytics, Email Protection and Email Newsletters. Designing and developing websites since 1999.