Portfolios are pretty, but do you check references?
Portfolios are pretty, but do you check references?
Hiring a company to build a website is a lot like hiring a new employee. You wouldn't hire an employee without first assessing the kind of work you need completed and the skills and talents someone needs to complete it. You then need to compile a list of candidates, review of their resumes thoroughly, check their references, interview the best candidates and then discuss salary expectations. Here are some tips on applying that same principle when choosing your website creator.
Task at hand
Do you just want a website? Maybe you actually need a complete marketing strategy that includes a website. Do you want to tack on extras like search engine optimization, social media or pay-per-click campaigns? Confused? You may actually need a consultant to tell you what you need!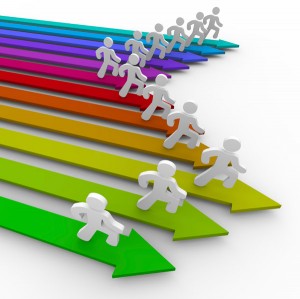 Compile a List of Candidates
You really can't post a "help wanted" sign on your door for a website developer. This is going to require a little research on your part. First place to go is to the Internet. Look at a websites you like and find easy to use. Web designers usually put their logo or name somewhere near the bottom of a website. Follow the link to their website. You can also run a search for "website or web designers" or "website development in 'your city'."
Review Their Resume
No website or marketing company is going to hand you a resume, but they may have some information on there website or in Google Places. Here is the minimum of what you need to know.
Years in Business
Investigate how many years they have been in business. It can give you a good indication of if you expect them to be there for you a few years down the line.
Years in the Business of Building Websites
You wouldn't think this is different from the number of years the company has been in business, but an advertising company may offer many services, and only just started offering website development.
In House vs. Sub-contract Designers and Programmers
Some companies say they build websites, but don't have anyone on staff with the qualifications. You really really need to know if a company sub-contracts your website design or programming out to other companies or freelancers. If there is a problem with our site that you discover a year from now, the sub-ontractors may not be around to fix it.
Check out their portfolio
Do they have a large number or wide variety of clients? Do all their websites look the same, or are the styles varied? Do the websites intrigue you as a user? Most of all, can you see your new website listed among the pictures and names of the other clients in their portfolio?
Check References
Portfolios are filled with lots of pretty pictures and impressive client names. After all, that is the purpose of the portfolio, to dazzle you. But, building a website is an interactive process. How a web developer handles this interaction with you is key to building the website you envision, want and need. Pick up the phone and call a few of their clients. Ask them what they like about the developer. Did the process go smoothly? Was everything handled professionally? Was the developer responsive to questions? Ask them if they are happy with their site, and with the continuing customer service.
Interview the Best Candidates
Schedule a meeting or phone call with the companies you like the most. Discuss your website ideas, goals, and timeline. Do they promise you the world, or give you realistic and professional business solutions? Do they have a team large enough to provide you the personal attention that you deserve? Also, find out what you can expect throughout each step of the process. Building a website is a business partnership that continues well after your new website is launched. Don't forget to ask about the level of site maintenance you can expect as well.
Salary Expectations
We all want a good product at a fair price. Are you looking for a website built to your custom specifications, or will an out-of-the-box template website meet your needs nicely? Do you want the ability to change or add new content to your website by yourself through a content management panel or is this a set it and forget it proposition? There are $500 websites, and then there are $50,000 websites and everything in between. The developer should be able to give you a ball park number of what your request will cost, and then provided a more accurate number at a later agreed upon date. When you get the final website proposal, it might not fit within your budget. Perhaps you thought you were in the market for a Ford Fiesta, when actually you expected all the bells and whistles of a Mercedes Benz. Pricing usually comes down to time, and time is money. Custom programming takes time but is made to fit you perfectly. Off the rack websites are inexpensive, but might not meet all your needs, and might not be adjustable as your business changes with time.
Once you have enough the information, you can make an educated decision as to which web developer is right for you. Choose wisely. This investment should last you at least 3 to 5 years.

Karen Loper is the Internet Marketing Specialist at Stanton Street, an El Paso, Texas website development company.
Contact Karen Loper at (915) 351-8440.