Is It Time For You To Advertise Online?
Is It Time For You To Advertise Online?
Times, they are a changin', and it was very evident when we recently spoke with a client of ours. This "client who shall not be named" has always spent a substantial amount of their budget on traditional media channels such as television, print and radio. The day they asked to explore an online ad budget (shifting their budget from traditional to digital) we couldn't believe our ears.
Maybe all those years of bringing it up finally wore them down. Maybe it was the great campaign we ran for a local politician. Or maybe, just maybe, it was the overwhelming evidence that there is a better way to reach their consumers. So that leads me to ask you – "Is it time for you to advertise online?"
Many businesses run away from online advertising because a.) they don't really understand how it works or b.) they think there is little return on investment. If you fall into either of those categories, don't worry. We'll keep your secret. Now let's tackle those reasons head on!
How It Works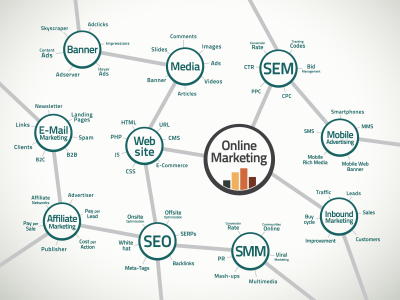 Online advertising comes in many forms and each one serves a particular purpose. Aside from a website, some of the more well-known types are:
Display (Banner) Ads – Various image-based ads created for the web that appear on websites, within content, applications, email and other related forms via the Internet or wireless networks.
E-Mail Marketing – Newsletters use a mailing list of consumers who are opted in to receive commercial messages from a particular company or individual.
Mobile Advertising – Distributing promotional or advertising messages through wireless networks.
Search Engine Marketing (SEM) – The process of gaining traffic from or visibility on search engines using tactics such as Pay Per Click (PPC) and Search Engine Optimization (SEO).
Social Networking – A platform or site that facilitates relationship building and interactions with consumers.
Return On Investment
All businesses want reassurance that their investments are favorable. When it comes to advertising online, the business must define exactly what those measurements of success will be. If a company is on Facebook, Twitter or Pinterest – what are the indicators of success? The number of followers? The interactions? Once a baseline is set, then it can be tracked, measured and fine tuned. Lucky for you, there are great people like us who can help you get the best results possible.
Are you ready to talk about advertising online? Fill out our contact form or give us a call at (915) 351-8440.
Naomi Dhillon is an Account Executive at Stanton Street, an El Paso, Texas area website development company.
Contact Naomi Dhillon at (915) 351-8440.