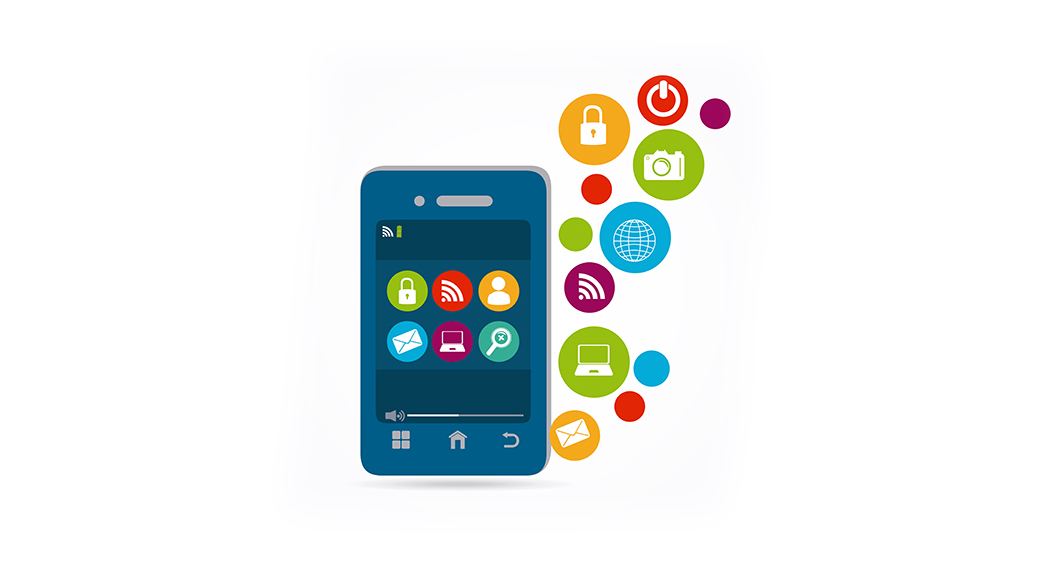 How to Reach Your Customers with Messaging and Notifications
How to Reach Your Customers with Messaging and Notifications
Do you need to get the word out about an upcoming sale or send out a special message to your customers about your store's changing hours? Communicating with them is no longer limited to direct mail pieces, phone calls or emails. Utilizing smartphones and updated browser technologies can give you a better, more efficient ways of reaching your audience.
Not sure where to start? There are several ways to keep your users "in the loop." Before you dive in be sure that the approach you select fits not only with the type of messages you are sending, but with your audience too.
Getting Started
1. Identify Your Industry – If interactions and building relationships are vital to your success, you probably should be connecting with your customers across various touchpoints.
2. Determine the Content – What kind of information will you be sending to your users? Communications with customers should be to be segmented and personalized. If users aren't interested or if it doesn't relate to them directly, they'll delete it or unsubscribe.
3. Evaluate Your Assets – Cultivating a relationship with your customers requires quite an investment of time. Take a quick look at your manpower and resources then determine who will lead this initiative. It will help if this person is great with words and grammar and not intimidated by technology.
4. Identify Your Audience – Do you consider your customers pretty technical? Are they using flip phones or have no mobile phone at all? A little demographic research can go a long way in saving time and effort.
5. Give Users Control – Allow users the control over the frequency, the content and what medium they'd like to be reached through. Also, having pause and/or temporarily unsubscribe features incorporated in your messaging strategy will build brownie points with any customer.
6. How Will You Track Success – How will you know if your messages are reaching your customers? You need a way to track them through analytics or adding code for automated reporting.
7. Follow the Law – If you're planning on reaching out to customers, be sure it's within the requirements of the law. If you don't like fines, then get up to speed with the CAN-SPAM Act.
Delivery Method
Email Notifications
Slightly different than email newsletters, email alerts are quick communications focused on the content the user has requested notifications for. Similar to email newsletters, these alerts are sent through the email address a user has provided via a sign up form.
SMS Texts
SMS text notifications will display as a text message on a user's registered phone number. These messages are typically relayed through a third-party system which will send out a bulk of text messages.
Rich Media Messaging
Similar to SMS, Rich Media Messaging can incorporate video, images, text and social sharing. These messages are also relayed through a third-party system which will send out the bulk messages.
Mobile Applications with Push Notifications
Mobile applications are downloadable applications for smartphones and compatible mobile devices. Applications can send push notifications to users who have downloaded and installed an app.
Browser with Push Notifications
Technically, notifications can also be programmed into a website to send messages to users who aren't currently using it via desktops or mobile devices. Unfortunately this type of messaging still needs tweaking since the notifications don't work from some browsers. This is because each browser behaves differently and not all users access the web in the same way. Because of this, the code a developer writes may not be understood by all browsers.
In summary, notifications are a great way to reach your customers when they are properly planned and executed. The last thing you want is to lose revenue or customers because you missed the mark. If you'd like to know more about communication strategies for your customers, fill out our contact form or give us a call at (915) 351-8440.
Read more about Notifications and Messaging:
5 Key Elements of User-Friendly Notifications – Design Modo
CAN-SPAM Act – Bureau of Consumer Protection, FTC
Notification Design Strategies – UX Booth
Push Mobile Marketing – App Notifications vs. Messaging – MarketingLand
Naomi Dhillon is an Account Executive at Stanton Street, a website development company in El Paso, TX.
Contact Naomi Dhillon at (915) 351-8440.