Goggle It!: An Amigo Airsho Ticket Giveaway
Goggle It!: An Amigo Airsho Ticket Giveaway
High-flying stunts and adrenaline pumping action are upon us yet once again, El Paso! Just like years past, we have YOUR chance to win Amigo Airsho VIP Chalet tickets! These aren't your average tickets, either. Each pass provides you with:
– A Tented VIP Area
– Flight Line Seating
– Rudy's BBQ Catering
– Complimentary Soda and Water
These passes are valued at $100 each but you can win some of your very own through our awesome promotion. All you need to do is Goggle It!
That's right! Send us a picture of yourself wearing hand goggles and you're automatically entered to win. What are hand goggles, you say? Well, simply take both of your index/pointer fingers and connect them with your thumbs to make circles. Then flip those bad boys upside down over your eyes and… TADA! Hand Goggles! The next best thing to aviator eyewear!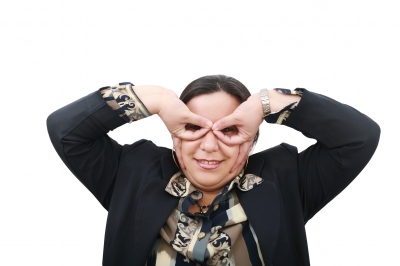 Once you've practiced a bit and chosen your favorite photo, send it to us at [email protected] for review. As soon as it's good to go, we'll post it on our Facebook page. Winners will be chosen based on a combination of creativity, hilariousness and Facebook "likes" so be sure to "like" our page at facebook.com/stantonstreet to stay in the loop. We must receive all entries by Monday, October 15th!
We know you can get creative and downright funny with those submissions. Let's see what you've got! We will have five winners in total – four people will win a pair of tickets and one grand prize winner will get the Family Four Pack! Will it be you? We shall see. Blue Skies and good luck!
Stanton Street is a web design and website development firm in El Paso, Texas specializing in Websites, Intranets, Extranets, SEO/SEM, Website Analytics, Email Protection and Email Newsletters. Designing and developing websites since 1999.