Facebook is determined to make users civically engaged with new "Town Hall" feature
Facebook is determined to make users civically engaged with new "Town Hall" feature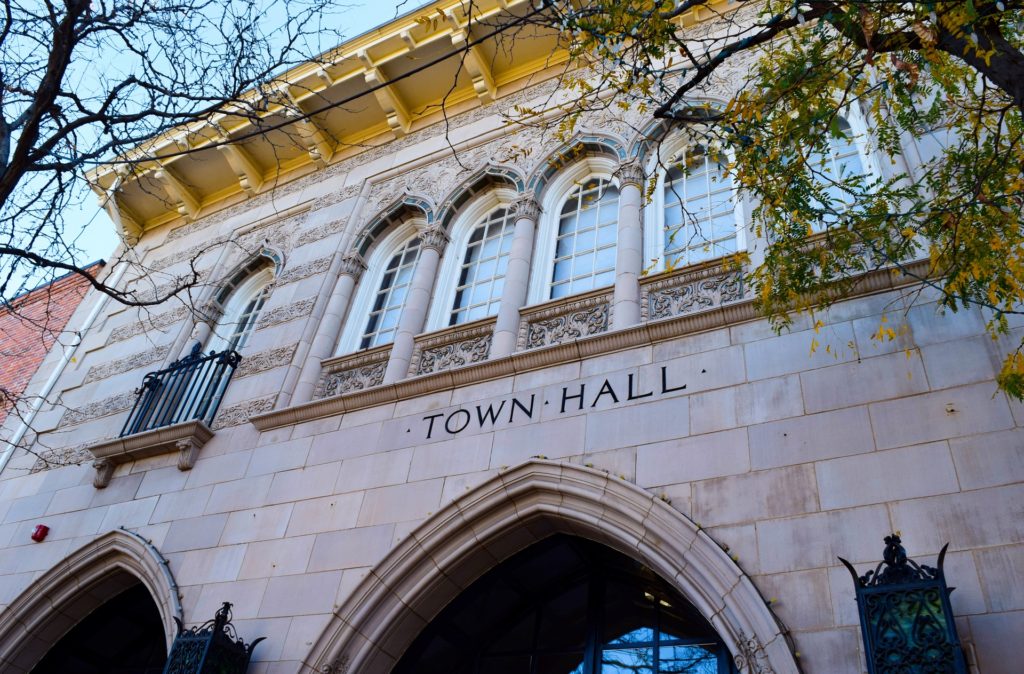 During the 2016 election we saw the spread of fake news on social media, the misrepresentation of facts was so overwhelming that we felt compelled to write an entire blog about it. Since then Facebook and other social media sites have been determined to work on their algorithms and carefully vet people using their services.
Mark Zuckerberg has exercised his voice and power to become somewhat of a philanthropist. Last month he published an extensive manifesto via Facebook where in it he outlined several goals for his social media platform. In the manifesto he spoke about how previously Facebook was a place to bring friends and families together but now he would be widening his lens by asking the question, how can he bring us all together and create a "global community?" He outlined a slew of initiatives that he would be working on including a Facebook where people became more "civically engaged" and voted more often.
This now a possibility with their new, "Town Hall" feature. The new feature is available under the "More" options on your Facebook mobile app. It's a neat tool that allows you to connect to your local, state, federal, and national representatives. To get started using this feature you must first put in your address, Facebook won't share this information but I'm assuming it does save it.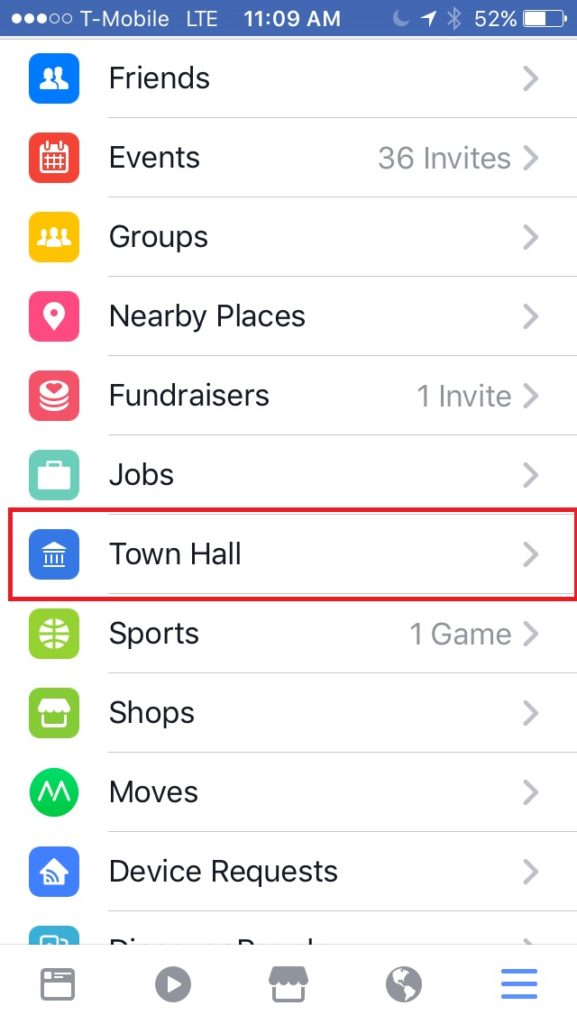 You need to put in your address so Facebook can pull the correct representatives. It will connect you to their official Facebook pages, and you also have the option to "Message" or "Email" them. It also makes you aware of how many of your friends are connected to their representatives which does nothing essentially aside from add pressure from your peers.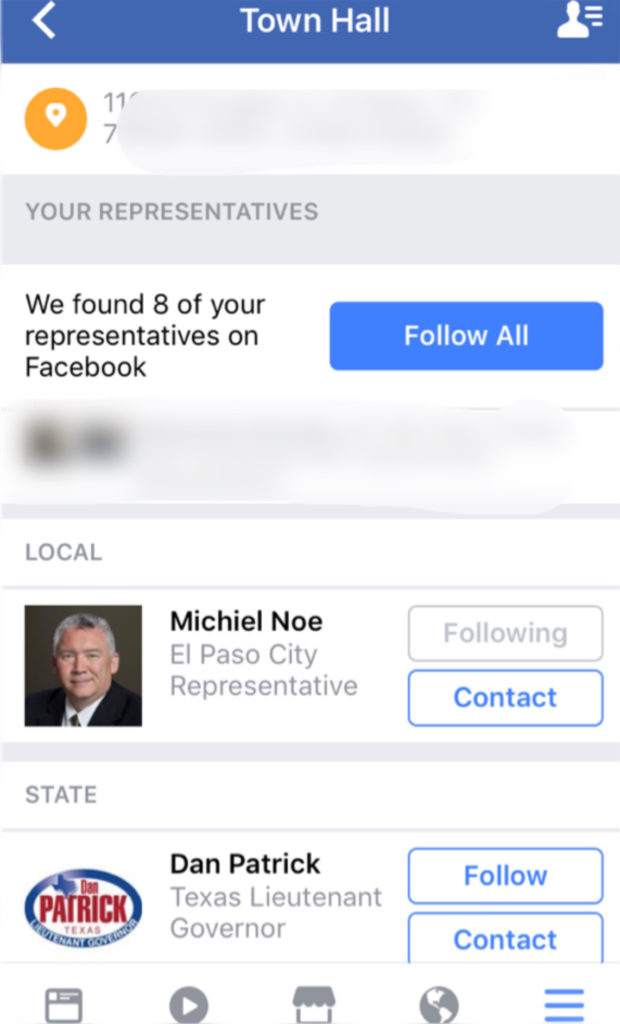 El Paso County Votes website reports that there are only 422,769 registered voters in our city, this number is a lot higher than previous years and tools like "Town Hall" are important to getting those numbers up. If you're unclear about who represents you or how to contact them regarding issues that are important to you, I highly recommend educating yourself with this information. I would also recommend utilizing the Countable app. It delves more in depth on issues, bills, processes, and legislative procedures.
Stanton Street is a web design and website development firm in El Paso, Texas specializing in Websites, Intranets, Extranets, SEO/SEM, Website Analytics, Email Protection and Email Newsletters. Designing and developing websites since 1999.