Enter the Nerds…
Enter the Nerds…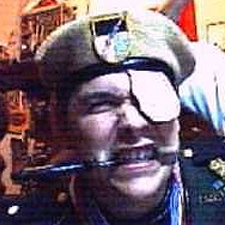 Here at Stanton Street, we've never been shy about our technical aptitude. That's why we'll be featuring a few of our employees in our upcoming ad campaign. Keep your eyes peeled for incriminating awesomeness!
Naomi Dhillon is an Account Executive at Stanton Street, an El Paso, Texas area website development company.
Contact Naomi Dhillon at (915) 351-8440.