A Walk Down Web Design Memory Lane
A Walk Down Web Design Memory Lane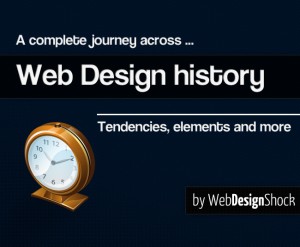 Every now and then I get nostalgic for the good old days. Do you remember rotary dial phones, dial up internet connections or your first cell phone? How did we ever survive without a smart phone, wifi and GPS? Technology has come so far, so fast, and I for one am very thankful.
Web design has also evolved at an incredible rate since 1991. Enjoy a first hand look at just how far web design has come in the last twenty years with WebDesignShock Editorial's "Web design history, a complete journey." We know you will laugh, cry and also be thankful for the incredibly talented web designers of today.
Click here to see the article.

Karen Loper is the Internet Marketing Specialist at Stanton Street, an El Paso, Texas website development company.
Contact Karen Loper at (915) 351-8440.