Tips For Staying Safe While Shopping Online
Tips For Staying Safe While Shopping Online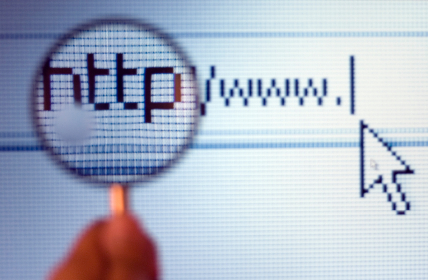 Shopping online is fast and super convenient for a lot of people with busy lives . You are able to easily shop for items from the comfort of your home while in your pajamas  sipping a cup of your favorite coffee. If you are a frequently buying things online you might has been burned a couple of times by the seller or company that you are purchasing from. It's unfortunate and a real pain to finally get it worked out. I have narrowed down some tips and ideas to help you stay safe online while purchasing your favorite items.
Familiar Sites Are Key: When shopping online make sure that site you are using is something you are familiar with. Those ads on the right side of your Facebook page look enticing because the prices are good but do we really know who they are or where they are from? Do your research. Also, make sure that site you are looking for is spelled correctly and has the correct suffix. For example if you know the site you are looking for is a .com but you are taken to the .net site that is a clear indication that you are not on the correct page.
Keep Some Things Private: There is no online store that is going to ask you for your social security number. Never give out your social security number. Some sites will ask you for your birthday to sign you up for newsletters but that is up to your discretion to sign up for that or not.
Lock It Up: In a previous article we discussed the difference between HTTP and HTTPS. Remember to always look for the icon of a locked padlock usually in the status bar at the top of your web browser. Remember to never give your credit card information over email.
Look At Your Statements Online: Don't wait until your statement comes in the mail it might be too late by then. Log in to your account regularly and make sure they have been no fraudulent charges. In the event that you do find something suspicious. Banks usually give you 30 days to notify them,but make sure you address the issue quickly.
Don't Use Public Computers: Using public computers to purchase items is a really bad idea. However, if you absolutely must make sure that you sign out when you are done. Also, be very aware of your surroundings things such as people standing or sitting a little too close for comfort.
Online shopping isn't as scary as you think. If you are careful and follow your statements and purchases closely you have a really good shot at catching something right when it happens. Keep this tips in mind and have a safe online experience.
Stanton Street is a web design and website development firm in El Paso, Texas specializing in Websites, Intranets, Extranets, SEO/SEM, Website Analytics, Email Protection and Email Newsletters. Designing and developing websites since 1999.